Something came up twice in recent days and I'm wondering if it hasn't occurred to anyone else. Let's start with this, the humble wristwatch:

Many of you may be somewhat unaware of these? I've worn one almost my entire life, at least since I was in my teens at least.
Lately, however, or at least for a few months in the last year or so, I kind of quit wearing one. Why? Because I always had either my computer or cell phone to look at for the time. I found myself putting my watch on every morning and then taking it off in the evening and realizing that I hadn't looked at it even once all day. So I shelved it (them, actually, I have three) and did without. Eh. Sometimes I'd catch myself looking at my wrist, maybe when I was out on the street or something and my phone was buried in a pocket somewhere but I mostly got along without it.
One advantage in the summer was that by the end of August I didn't have brown arms with a little white band where the watch was.
But I started wearing it again recently. Dunno know why, it just seemed kind of like a nice retro kinda thing to do. Most days I still don't look at it, but it's kind of nice to know it's there.
But the other day I was in a watch store getting a new battery for the new Mickey Mouse watch I gave the ArchaeoWife for her birthday, and was looking over a display of these: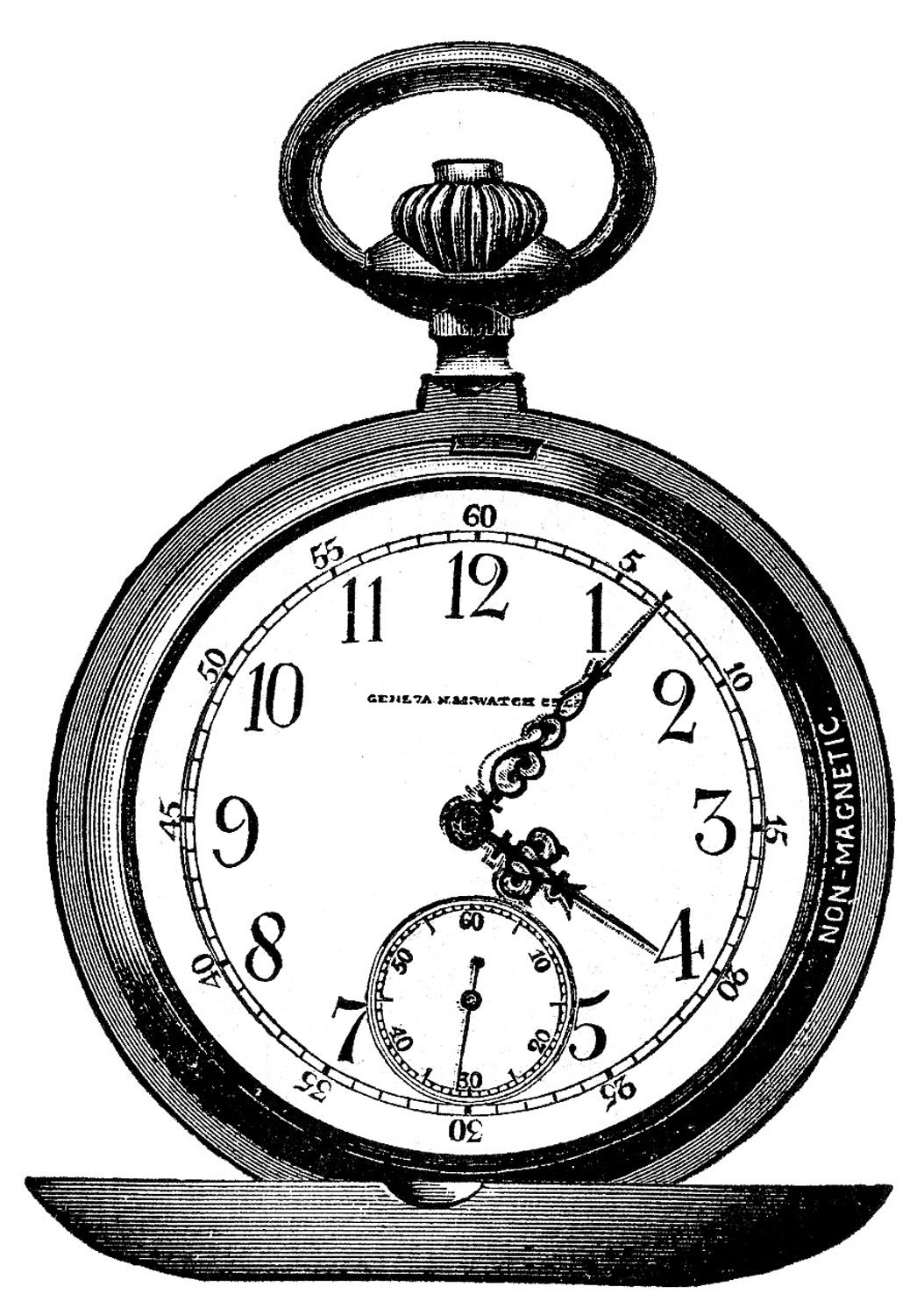 Again, for some young'uns, that's a pocket watch. I've always kind of liked pocket watches, or at least I always liked the idea of pulling it out of one's vest pocket to check the time. I was kind of half debating maybe getting one — I've done the same thing at estate sales — but then decided (again) that it would probably go into my pocket in the morning, rarely come out for the same reason as the wristwatch, and probably end up broken or something.
Of course, then I realized: I keep my phone in my pocket and pull it out to check the time. Hence, we've kind of come full circle with the new pocket watch: the mobile phone.
And maybe in a few years the cell phone will become the cell watch and we'll be back there again, too.
UPDATE: Today, obviously, I didn't wear my watch and I've looked at my bare wrist about half a dozen times. . . .