I took this yesterday on a small survey on San Juan Island, WA. The actual survey was right next to the English Camp National Historic Park where I did my field school in 1987:

Compare to this one: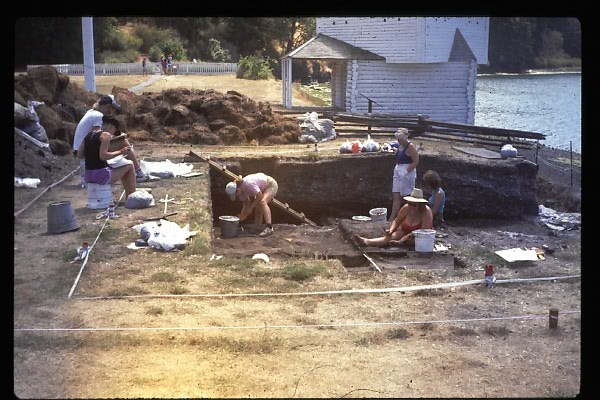 It may look not as deep (as in as far back from the bank) because I believe some of the bank has eroded since then. But I think you can still make out the boundary.