Just a few photos from a job I went out on last week. Nothing interesting found. It was a culvert replacement for a stream going under a road.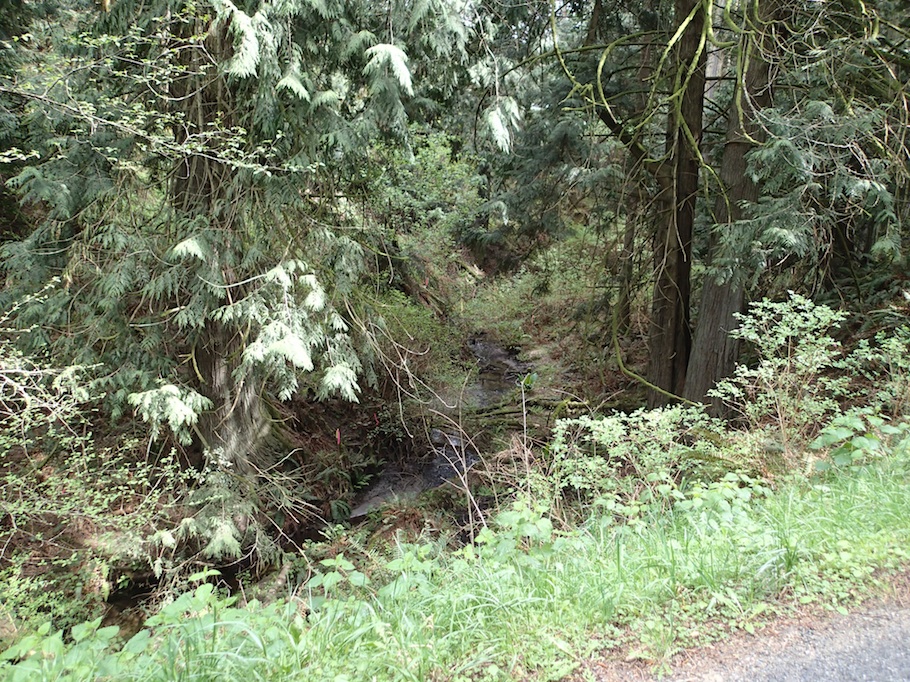 That's looking down from the road at the ravine with the creek in the bottom. The ravine would have been continuing where the road is now, but they just filled it in with fill and rubble and put the road on top of it, with the culvert and creek running underneath.

That's the creek, obviously. Nice little thing. Typical junk on the sides, beer cans, bottles, etc. Also:

An old electrical transformer. There was a larger concrete platform above it which we thought probably held a power pole at one time.

Just sort of a beauty shot. Those big plants are western skunk cabbage.